---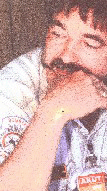 ---
---
---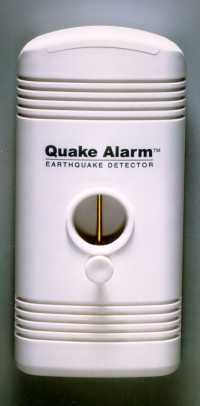 Click on this Quake Alarm and you will link to a doc. from the Office of Energency Services, in Chile; concerning the Quake Alarm.
---
---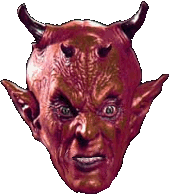 Thompson Lang
'the 911 monster'

---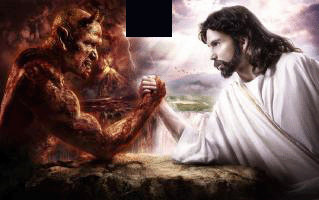 villains
versus
heros

---



Mesothelioma victims click on the asbestos sign, for help
---
---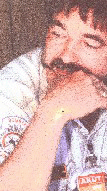 ---
| | | | |
| --- | --- | --- | --- |
| | | UHR | |
The world inside
URBAN HEAVY RESCUE
According to OSHA-USA published statistics, 2.2 rescuers die per victim in confined space rescues. Doug Copp has beaten that estimation time after time. He has worked more than 78 disasters events and tunneled inside of more than 700 collapsed buildings. Through earthquakes, tornadoes, landslides, hurricanes and many other emergency responses, Copp's intense understanding of disaster mitigation and complex demolition has kept him alive. This knowledge and skill have taken him all over the world to teach methods to others.
URBAN HEAVY RESCUE TAPE
Now, the Copp Method of urban heavy rescue, based on Doug Copp's far reaching experience, is detailed on a 30 minute tape titled Urban Heavy Rescue The tape includes exclusive and unique footage taken inside collpased buildings combined with computer generated graphics with clear explanations of proven rescue techniques.
Urban Heavy Rescue highlights Copp's actual footage from Los Angeles, Mexico City, El Salvador, Greece, San Francisco, Guadalajara, Costa Rica and Cobe to illustrate skills and safety precautions needed by any resuce team member in a multitude of disaster and collapse situations
SKILLS SHOWCASED IN URBAN HEAVY RESCUE:
Life and victim locating
Creating tunneling entry points.
The staging area: location and production
Utilizing cranes, bulldozers, loaders and bobcats safely for operator and victim.
Achieving maximum efficiency of jackhammers and torch crews, air tools and compressors, and hand labor.
Military and organized work crews utilization.
Establishing command and control of major disasters with multiple sites.
Using heavy equipment correctly to make the rescue proceed five times as quickly and greatly increase the safety of the trapped victim and personnel.
To get more information on how to order the video you can contact the American Rescue Team via email or tel/fax.


ARTI,

563 Charlotte St.,

Sydney, Nova Scotia,

Canada,

B1P-1E6

Phone/fax: 1-902-567-1227
Email: AmerRescue@AOL.Com





Return to the top

Main Site Map Credentials Knowledge xxxx Triangle Of Life xxxx Videos ARTI Store

The American Rescue Team International
PO Box 237, 236 West Portal Ave, San Francisco, CA, 94127, USA
Tel 1-415-533-2231
Email: amerrescue@aol.com


© ARTI,Available to those who support our humanitarian work and standing up to those who defamed us for revenge. ARTI endorses the triangle of life and scorn those who endanger children's lives by promoting 'duck and cover.

Doug Copp, Home address: 563 Charlote St, Sydney, Nova Scotia, Canada, B1P-1E6, Home Phone 1-902-567-1227,Personal Email: amerrescue@aol.com,

1985 - 2005 All rights reserved. Reproduction or use in whole or in part without the express permission of the copyright holder is strictly forbidden. Just ask!!

American Rescue Team International is a 501(c)3 not for profit organization. Organized and duly constituted under the laws of the State of California since 1985. At international disasters we were called the `American Rescue Team' because we were the only Americans saving lives at foreign disasters, the name stuck!


Site maintained by ARTI

For any questions regarding this website please email webmaster@amerrescue.org