---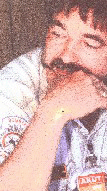 ---
---
---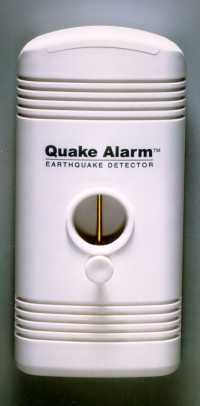 Click on this Quake Alarm and you will link to a doc. from the Office of Energency Services, in Chile; concerning the Quake Alarm.
---
---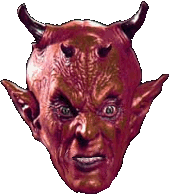 Thompson Lang
'the 911 monster'

---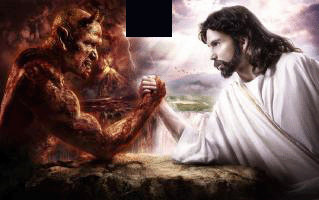 villains
versus
heros

---



Mesothelioma victims click on the asbestos sign, for help
---
---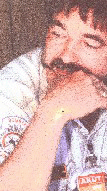 ---
| | | | |
| --- | --- | --- | --- |
| | | Magellan Systems | |
Magellan Systems Corporation

- New Products for 1996 -
Magellan 3000
---
For those who want the true mariner's unit - with all the features - the new GPS 3000 is an ideal choice. It packs everything a navigator needs into one easy to use, pocket-sized unit. Six easy-to-understand screens show you where you are, where you've been, and where you're going. The convenient "Go To" button will take you to any of 200 user-stored way points - fishing holes, wrecks, reefs, buoys, points, whatever you choose. The versatile track plotter with an adjustable scale displays way point information and allows you to pan and scan and "Go To" any highlighted way point. Slip the GPS 3000 into its carrying case or fix-mount it with the swivel bracket provided.
The optional power/data/external antenna kit provides additional utility, allowing you to connect to external power, making the unit NMEA and differential ready and providing you the ability to navigate below deck. Rugged, durable, and waterproof, the GPS 3000 is built tough. It features an internal antenna, and runs up to 17 continuous hours on just 4 AA alkaline batteries.
For convenience, reliability, and ease of use, the GPS 3000 is hard to beat.
Links to Learn More About GPS
UNAVCO, the University NAVSTAR Consortium containing information on GPS, the UNAVCO pool of GPS equipment available for academic research, and descriptions of projects supported by UNAVCO.
The U.S. Coast Guard Navigation Center Home Page with general information on GPS and the Coast Guard DGPS beacon system.
Zilder Internet Park Web site with information on and additional links for GPS, GIS, and digital mapping.
---
Magellan microCOM-M Global Satellite Phone
From Magellan Systems
---
The microCOM-M brings the world closer through global voice, fax and data communications. The new micro COM-M is the smallest, lightest and most affordable phone of its kind today. It enables instant communication from any location on earth and is an invaluable tool for scientific and business communications, search and rescue operations and as an emergency communication link. It is extremely easy to use - just connect it to a power source, aim the antenna to the appropriate satellite, insert the Access TeleCard (tm) and dial. It is as easy as placing a phone call from your home or office.
Features
Super-compact, easily carried anywhere
6.8" x 11.3" x 2.8" (17.3cm x 28.7cm x 7.1cm)
Extremely lightweight, only 5.5 lbs. (2.5 kg)
High quality, durable impact-resistant copolymer and die-cast aluminum construction
Maximum voice quality: 6.4 kbps digital
3 interface ports: voice (RJ11), fax (RJ11), data port (RS-232 9-pin)
Unique integrated hinged antenna
Power input: 10 to 16 VDC
Power consumption: 65 watts transmit, 10 watts receive
G/T: -12 dB/K
Operating temperature: -13 deg. F to +131 deg. F (-25 deg. C to +55 deg. C)
Meets Inmarsat-M SDM for portable MES
microCOM-M Ships With:
Satellite phone handset with 7' of cable
12 VDC power cable with cigarette lighter adapter
Soft carrying case
Quick start guide
User manual with compass
U.S. Domestic Price - On Request
Option Accesories
NiMH Battery Pack - On Request
6 hours standby; 1 hour transmit
AC/DC Converter/Charger - On Request
System Soft Case - On Request
Holds complete unit with battery and charger
Fax Software Upgrade - On Request
Data Software Upgrade - On Request
STU III Software Upgrade - On Request

Return to the top

Main Site Map Credentials Knowledge xxxx Triangle Of Life xxxx Videos ARTI Store

The American Rescue Team International
PO Box 237, 236 West Portal Ave, San Francisco, CA, 94127, USA
Tel 1-415-533-2231
Email: amerrescue@aol.com


© ARTI,Available to those who support our humanitarian work and standing up to those who defamed us for revenge. ARTI endorses the triangle of life and scorn those who endanger children's lives by promoting 'duck and cover.

Doug Copp, Home address: 563 Charlote St, Sydney, Nova Scotia, Canada, B1P-1E6, Home Phone 1-902-567-1227,Personal Email: amerrescue@aol.com,

1985 - 2005 All rights reserved. Reproduction or use in whole or in part without the express permission of the copyright holder is strictly forbidden. Just ask!!

American Rescue Team International is a 501(c)3 not for profit organization. Organized and duly constituted under the laws of the State of California since 1985. At international disasters we were called the `American Rescue Team' because we were the only Americans saving lives at foreign disasters, the name stuck!


Site maintained by ARTI

For any questions regarding this website please email webmaster@amerrescue.org